«MUSIQUE EN BOITES, BOITES A MALICES»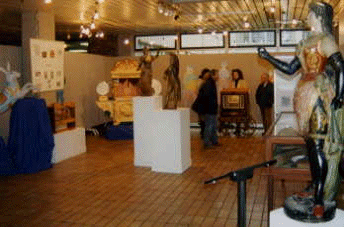 Montrouge (Hts de Seine) 1995
30 wonderful antique mechanical musical instruments on display, with historical references, fairground art environment, reproducing pianos concert, and songs on stages from turn of the century to jazz. On the stage most of the great pianists of the end of the last century : Paderewski, Camillle Saint-Saens, Richard Strauss, Claude Debussy or Maurice Ravel. Cabaret Shows like in "Montmartre" in the Old Paris of the Turn of the Century.
Salon de la Musique 1984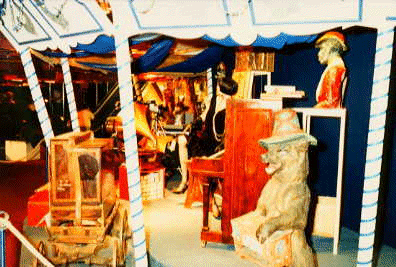 Designed for Le Grand Palais à Paris, for la Région Midi-Pyrénées en 1987; in Singapour for Raffles Hotel (Christmas 1993), for the Cité de la Musique (Paris, France) in march/june 1997.


Next Exhibition

"Faites de la Musique Mécanique" Society
2 rue Fermat . F - 31000 TOULOUSE
Tel +33 (0) 561 528 602
Fax +33 (0) 561 528 616
Mobile +33 (0) 607 624 394
MàJ - 23/07/2000